EnviroDevelopment: Outstanding Sustainability
Sustainability a priority for Epiq Community
EnviroDevelopment certification is an independent assessment that certifies property developments which have outstanding sustainability performance.  It recognises sustainability achievements that go beyond regulatory requirements.
Every project certified under EnviroDevelopment goes through a rigorous application and assessment process, with a stringent assessment criteria to give buyers confidence that when they see an EnviroDevelopment logo, they know it's a truly sustainable development.
Buyers who choose an EnviroDevelopment can expect to benefit for years to come from a property delivered with consideration given to the natural environment.
Sustainability measures
For the popular Epiq Lennox Head masterplanned community, Clarence has been successful in obtaining EnviroDevelopment certification in all six categories that can be awarded:  Ecosystems, Waste, Energy, Materials, Water and Community.

Read more about each category's criteria here:  https://envirodevelopmentliving.com.au/what-is-envirodevelopment/
A premium, walkable community with Epiq Marketplace at its heart, Epiq was launched in 2015.  Now home to 1,000 residents across around 400 homesites, the community and its infrastructure have really come of age.
Residents can walk to the centrally located Epiq Marketplace shopping centre, owned by Clarence Property and home to Woolworths, ChemPro Chemists and a medical centre, as well as 14 specialty stores and four office tenancies.  In keeping with the overall sustainability of the Epiq community, during construction, Clarence invested in a massive 300 kW solar system to approximately 55% of the annual energy usage, as well as providing electric vehicle charging facilities.
The state-of-the-art Harmony Early Learning Centre, which caters to 98 child care places, also developed by Clarence Property, features a large-scale solar system.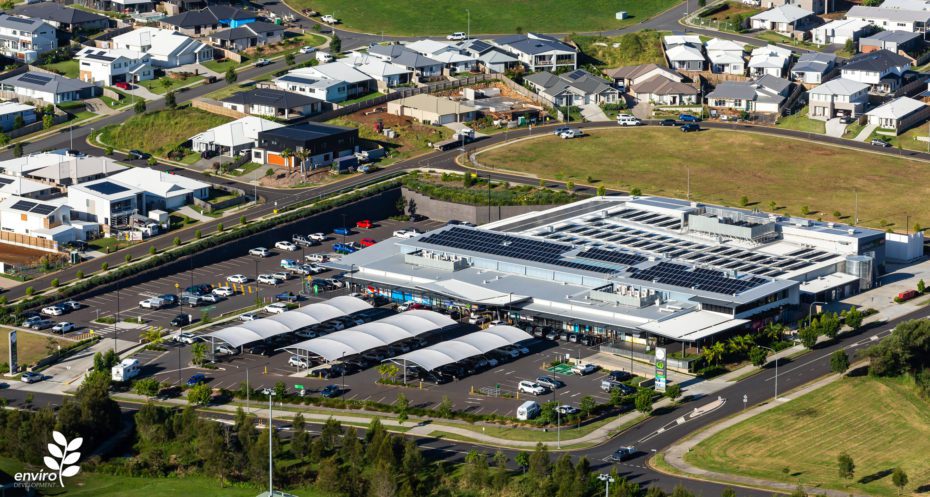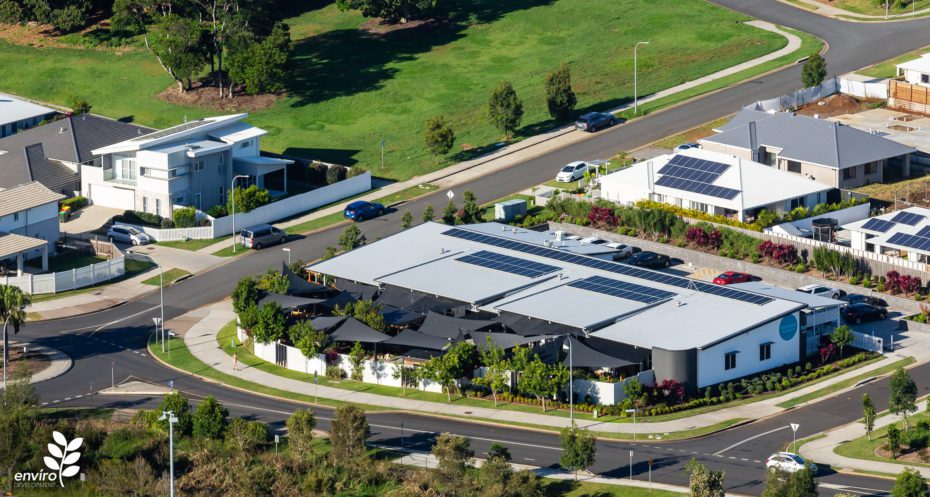 Preserving the environment and local lifestyle
The picturesque natural setting in the coastal destination of Lennox Head is one of Epiq's most valuable assets.  A significant portion of the overall 80 hectare site has been reserved to protect the environmental values of the area, including a central wetlands area and other conservation areas.  As part of the Epiq masterplan, more than 10,000 trees and shrubs have been planted, and established trees and wetlands have been retained.
There are also plenty of open space areas provided throughout Epiq, with new sporting fields and a new community facility building recently handed over to Ballina Shire Council, directly opposite Epiq Marketplace.  The expansive 4.5 hectare sporting precinct is an integral part of the Epiq community, boasting sports fields and two synthetic cricket pitches. From the grassroots level to competitive sport, residents, locals and visitors alike can take advantage of the quality sporting facilities on offer.
A commitment to sustainability
Clarence Property Group is committed to measured environmental consideration across its growing property portfolio and the certification at Epiq complements its other EnviroDevelopment certified communities, Casuarina Beach in northern NSW and now also the recently certified Hub Heathwood project in south east Queensland.
"Sustainability encompasses all aspects of what we do at Clarence Property, with particular emphasis on people, sustainable capital, environment and the community."
Peter Fahey, Managing Director, Clarence Property
In addition to implementing waste and water consumption minimisation practises through co-ordinated design, construction and operations management, the company's solar energy arm, "Clarence Greenergy" is in the initial development phase of an exciting renewable energy microgrid.
Clarence Property thanks the EnviroDevelopment team for its ongoing support in facilitating a user-friendly and streamlined certification process as they work through Epiq's sustainable design and delivery.
Homesites now selling
Stage 7, the first land release in over 12 months in the Epiq masterplanned community is attracting pent up interest from buyers wishing to commence building as soon as possible.
This limited release of premium homesites is now nearing completion, with lots ranging from 366 to 897sqm.  Stage 7 is located right across the road from Epiq Marketplace, less than 3 minutes to the beach and Lennox Village and less than 25 minutes to Byron Bay.  Epiq's new sporting fields and Council community facility are located directly adjacent to this land release.
Completion is expected in July 2022 with settlement anticipated for September this year, allowing buyers to commence building their dream home quickly.  Register now for details, or contact the exclusive agent, Nick Bordin of Elders Lennox Head on 0423 238 062.