Epiq vision comes to life
The new $4 million Montwood -Hutley Drive connection road at Lennox Head has opened to traffic, as construction moves full steam ahead on Clarence Property's EPIQ Lennox community.
The new 1.3 kilometre thoroughfare provides access to EPIQ's new community sporting fields, which include an AFL ground, two rugby fields, two soccer fields and two synthetic cricket pitches.
The new road has opened in line with the completion of work on EPIQ's latest residential precinct, with purchasers of the 82 home sites in Release two – which sold out in one night for $23.5 million – preparing to start building their homes later this year.
EPIQ is already home to around 40 families, and Clarence Property Managing Director Peter Fahey says he expects the community will grow quickly now that people are able to drive through it and access the sporting fields.
"For the first time, people are able to really see EPIQ coming to life as a new community," he said.
"EPIQ will prove to be a new community destination for Lennox locals, benefitting from a raft of new facilities including a new shopping village, childcare centre, sporting fields and parks. 
"The first three residential releases, which are all sold out, have homes complete, underway or soon to commence construction, so by the end of 2018 we should have around 50 families living at EPIQ, with an additional 60 to70 homes under construction."
Mr Fahey said there were still a limited number of home sites remaining in Release 4, which represents the last opportunity to buy land at EPIQ for under $400,000.
"The current land release is located within walking distance of EPIQ's planned $30 million neighbourhood shopping centre, which is currently with Ballina Shire Council for approval and is expected to include a major supermarket, plus speciality stores and parking for 277 cars," he said.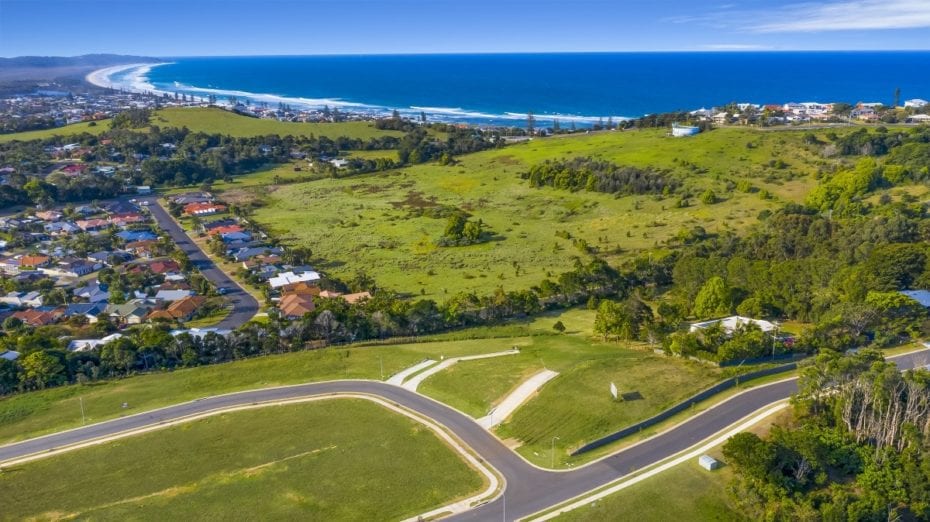 "Major earthworks on the shopping centre are expected to be completed by mid-2018, with construction on the shopping centre to commence later in 2018. Construction of the centre will take 12 to 14 months to complete.
"The delivery of the shopping precinct will not only benefit new and existing EPIQ residents, but also the wider Lennox Head community who will no longer have to commute to Ballina and surrounding regions for a full-line supermarket."
Release four home sites are priced from $360,000 and Elders Lennox Head agent Michael King is now taking expressions of interest.
Mr King says EPIQ is drawing interest from purchasers looking to live in a family friendly, amenity rich location.
"In any market, demand for property skyrockets when there are services and lifestyle facilities nearby, especially within easy walking distance," he said.
"I expect there will be a strong interest in Release 4 home sites and equally strong demand from retailers keen to take up one of the speciality stores at the heart of this new community."
For more information or to register interest in Release 4, please visit www.epiqlennox.com.au